Due to the long experience of BIG in supply, regardless of the international demand for raw materials (COFFEE, COCOA, CASUWN, EXOTIC PRODUCTS) we benefit from a strong network of inter-industry partners. BIG strives to only market products according to the ethics and laws of our current society; Taking into account the "FAIR TRADE", the Country of origin of our products is the Ivory Coast, where we are in direct contact with our growers, all grouped together in a cooperative.
Cocoa is the common name for a powder derived from the fruit seeds of the cacao tree. The Spanish called cocoa "the food of the gods" when they found it in South America 500 years ago. Today, it remains a valued commodity. Dating back to the time of the Aztecs, cocoa was mainly used as a beverage. The processing of the cacao seeds, also known as cocoa beans, begins when the harvested fruit is fermented or cured into a pulpy state for three to nine days. The cocoa beans are then dried in the sun and cleaned in special machines before they are roasted to bring out the chocolate flavor.
After roasting, they are put into a crushing machine and ground into cocoa powder. Cocoa has a high food value because it contains as much as 20 percent protein, 40 percent carbohydrate, and 40 percent fat. It is also mildly stimulating because of the presence of Theo bromine, an alkaloid that is closely related to caffeine. Roughly two-thirds of cocoa bean production is used to make chocolate and one-third to make cocoa powder.
Four major West African cocoa producers, the Ivory Coast, Ghana, Nigeria and Cameroon, together account for about two-thirds of world cocoa production. Outside of West Africa, the major producers of cocoa are Indonesia, Brazil, Malaysia, Ecuador, and the Dominican Republic.
The world's largest cocoa producer by far is the Ivory Coast with 41% of total world production.
The two main species of coffee are Arabica and Robusta. Arabica coffee makes up the bulk of world production and is grown mainly at higher altitudes in the tropical and temperate regions of the Western hemisphere. Brazil is the world's largest producer of Arabica coffee.
Arabica coffee is milder, more aromatic and contains less caffeine than Robusta coffee. Robusta coffees are produced largely at lower altitudes in the tropical areas of Asia and Africa. Vietnam is the world's largest producer of Robusta coffee. Unlike many other agricultural commodities, coffee is a perennial crop as opposed to an annually planted crop. Trees typically take three years to commence production and then continue to yield for several years thereafter. Brazil is the world's leading producer of coffee, followed by Vietnam, Indonesia and Colombia. The EU (as a region) consumes the largest amount of coffee, followed by the US, Brazil and Japan. Cote d´Ivoire exports a lot of coffee. Major agricultural exports of the Ivory Coast include coffee and cocoa beans and tropical woods.
Cote d'Ivoire becomes 2nd largest world cashew nut producer. With a production of over 330,000 tons, Cote d'Ivoire became, the second largest producer of cashew nuts in the world behind India, but ahead of Vietnam.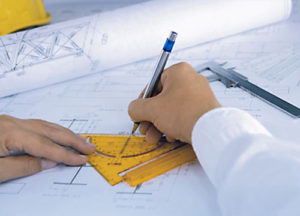 More information will follow in the near future …